Lifetime Orders Dance Moms Spinoff
<em>Dance Moms: Miami</em>!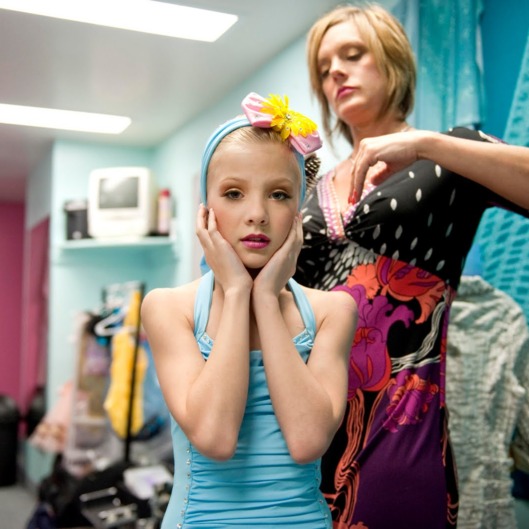 Virtually out of nowhere, Lifetime's kiddie competition series Dance Moms has turned into one of the network's biggest (and youngest-skewing) unscripted success stories, with last week's second season premiere drawing a series best 2.5 million viewers. But since taskmaster Abby Lee Miller can berate only so many tiny dancers, hit-hungry Lifetime is doing what all cable networks do when they strike a nerve with a particular format: launch a spinoff! Vulture has learned that Lifetime has given the green light to Dance Moms: Miami, ordering six episodes from original DM producers Collins Avenue. The new edition will be based at the Stars Dance Studio, with instructors Victor Smalley and Angel Armas taking on the Miller role of whipping the mini-hoofers into stars. Preproduction on DM: Miami has already begun; no word yet on a premiere date, but a late spring or summer run seems logical. The original Dance Moms was Lifetime's fastest-growing hit in 2011, with strong buzz for the show boosting ratings more than 70 percent from its premiere to its finale.