Meet Finder's Key, the Equine Star of War Horse
He has a good personality.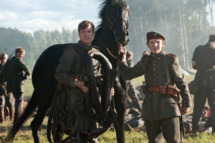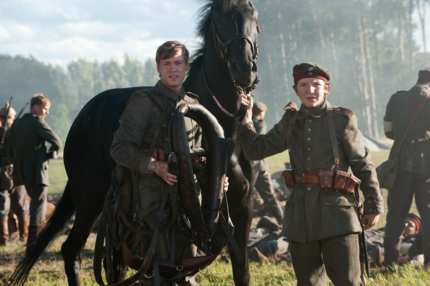 Fourteen horses contributed their acting talents to Steven Spielberg's Oscar-nominated epic War Horse, but as is true in any movie, only one of them can be a star. That honor goes to Finder, née Finder's Key, a race horse turned movie actor who played the "lead" Joey and who has also had roles in Seabiscuit and The Legend of Zorro. Finder was a reluctant race horse ("winless in four $2,5000 claiming races") when he was discovered by a Seabiscuit wrangler; the trainer for that film notes that "he wasn't the easiest horse to work with," but he had a good personality. "He would get an expression on his face that was different that many horses, and great for close-ups." Finder's Key is also "so versatile," notes the New York Times, "that in an early scene, in an inventive twist, he plays his own dam giving birth to Joey." He also, if you'll recall, looks handsome on the red carpet. But can he wear a tux? To be determined (at the Oscars, hopefully).