Meet Quvenzhané Wallis, Sundance's Biggest 8-Year-Old Celebrity
"Somebody come to see me!"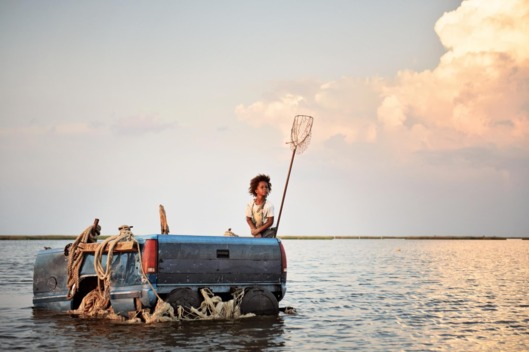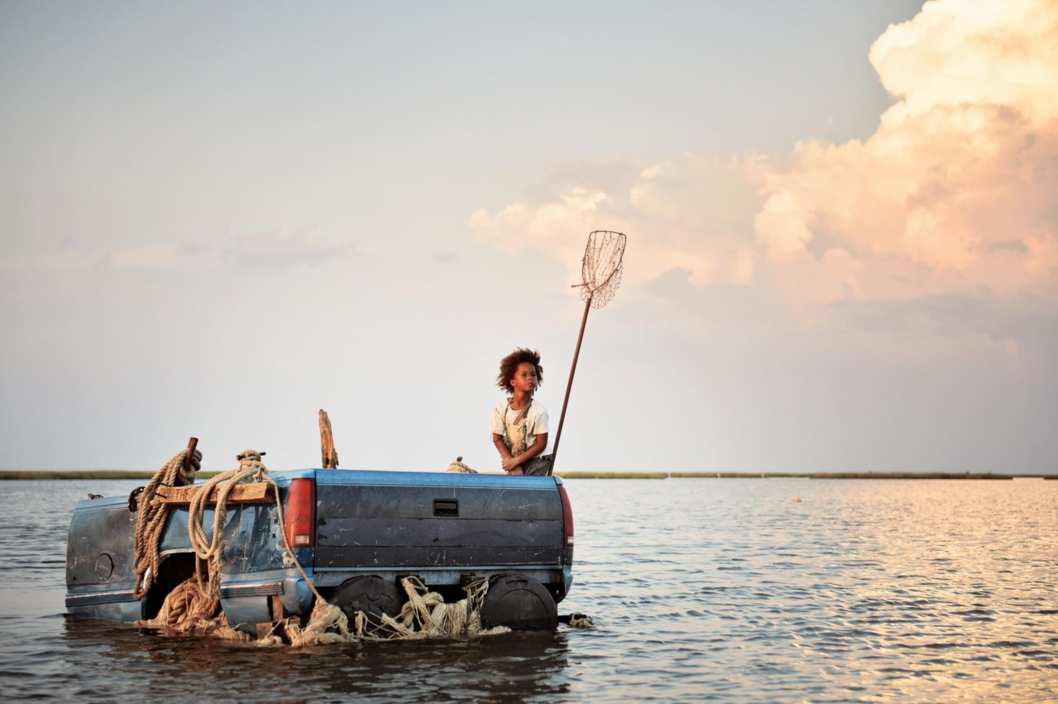 "I'm Quvenzhané Wallis and I like to party!" With those words, 8-year-old actress Quvenzhané Wallis brought down the house at the Sundance Film Festival premiere of Beasts of the Southern Wild, a magical-realist fable set on the Louisiana Bayou that had become the unequivocal darling of the festival: rave reviews (Manohla Dargis called it "among the best films to play at the festival in two decades"), a big buy from Fox Searchlight, and eventually, the fest's Grand Jury Prize as well as an award for cinematography. At one of the festival's many parties, where she whipped her hair around as she led a dance circle, she was told that she was now a big star: "Oh, I know that!" she replied. Did she feel famous? "Yeeeesss. Somebody come to see me!" However, she remained unfazed by most of the other big names around her: While her co-stars marveled at meeting Danny Glover, Anthony Mackie, and Common, Wallis was only impressed by one person. "I saw a celebrity that I watch," she said. "He's on the Disney Channel, so I'm the only one that watch that, probably. He's off Wizards of Waverly Place. His name is Justin Russo. All I know is that his first name is David. Like his fake name is Justin and his real name is David."
Wallis's "fake name" in Beasts of the Southern Wild is a whopper: She's Hushpuppy, a young girl who's able to face down her intimidating father and twenty-foot-tall boar beasts in equal measure. (We told you it was magical realist!) Director Benh Zeitlin picked Wallis out of 3,500 girls who'd come in based on open-casting flyers, and she was such a little adult that Zeitlin often forgot she was a kid: "I'd tell her to do something with a little more subtlety, and she goes, 'Benh, I am 6 years old. I am in the second grade. Do you think I know what 'subtlety' means? Use smaller words.'"
Wallis wasn't the only talented amateur in the cast: The producers met Dwight Henry, who plays Hushpuppy's father, because he ran the Buttermilk Bakery and Café across the street from Zeitlin's production offices. In fact, much of the native Louisiana cast had made their way to Park City for the premiere (the crew handed out 1,200 of Henry's signature doughnuts that he'd brought from New Orleans), and nothing beguiled them more than the frequent snow. "Like, I seen it on cartoons," said Wallis. "That's the only thing I'd seen it on." Wallis took one particularly spectacular face-plant into a snowbank, but marveled afterwards that she hadn't gotten any snow in her hair. "That's because you got a hot head and it melted," said her co-star Levy Easterly.
When Wallis first arrived in Park City, she told her mom she wanted to move to Utah; the second the blizzard hit, she changed her mind. Then, like the child she is, she changed her mind again. "Now I'm thinking I want to move here again," she told us before the festival ended. "I need to stop thinking that! Because I think it again, tomorrow night it's gonna be a blizzard. It's so pretty, but as soon as I start thinking that, everything starts to blizzard." Said her co-star Gina Montana, "I think it's a 'no place like home' type of moment. I love New Orleans. I'd never leave. But I'll tell you, this whole weekend, other than the birth of my daughter, I have never experienced anything like this. It's been joyous and emotional and exhausting and just all of these different emotions all at once." Wallis agreed. "I wanna go back home. I don't want to go back home, but I wanna go back home."