Michelle Williams Is Enrolled in the 'James Franco School' of Books
He's apparently a good teacher.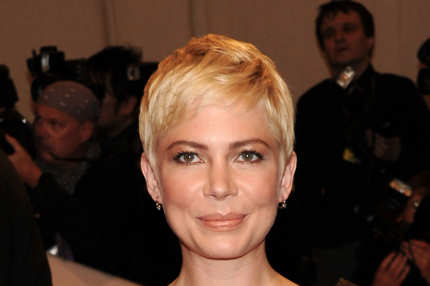 The My Week With Marilyn Oscar hopeful gets the full GQ cover treatment this month, and nestled within an otherwise painfully teary profile is this anecdote about Michelle Williams's hang time on the Oz: The Great and Powerful set: She's "going to James Franco school." James Franco is teaching his castmates! And unsurprisingly, he's a talented professor, or at least a very good book club leader. Franco recommended short story writer Grace Paley to Williams ("She is going to be your favorite — I can tell") and Williams confirms, "She absolutely is." Aw, that's actually very thoughtful of young James. One follow-up question: When will the James Franco School be accepting applications, and will a series of Franco-related blog posts be sufficient for the essay?