Odd Future Is Not Done Being Odd Future
Albums, tours, pop-up shops, etc.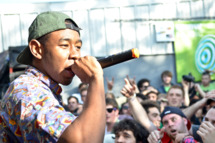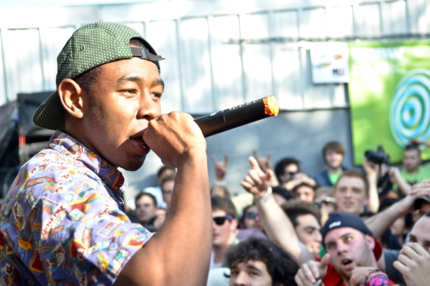 In fact, they'll be tripling-down on the Odd Future–ness in 2012. First, the hyperactive crew is planning a March release for The OF Tapes Vol. 2, an album featuring new songs from Tyler, Frank Ocean, Hodgy Beats, Domo Genesis, Leftbrain, Mike G, Syd the Kid, and the Internet. (So no Earl.) They'll also do a ten-city North American tour in March, at which they will screen the first episode of the Odd Future Adult Swim show and sell stuff at the Odd Future version of a "pop-up store." (How has the Odd Future brand not moved into food and beverage yet? Random suggestion: Odd Future Dippin' Dots. Save the ice cream of the future, dudes!) This seems like as good a time as any to also let you know that Tyler, the Creator's second solo album, Wolf, will be out in late spring. Sorry to anyone whose New Year's resolution was to avoid these guys.