PGA Award Strengthens The Artist
The Oscar front-runner triumphs yet again.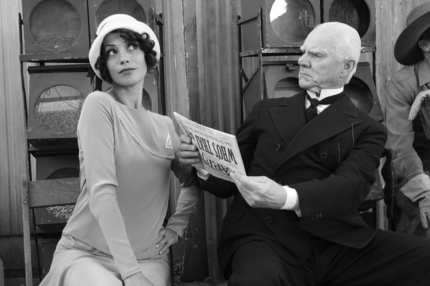 If there were any Oscar precursor that could knock The Artist from its longtime perch as this year's front-runner for Best Picture, it would have been last night's Producer's Guild ceremony, where last year, critical favorite The Social Network lost to the surging The King's Speech. That sort of upset didn't happen this time around, though: The Artist yet again triumphed, as its producer Thomas Langmann won the PGA's equivalent award for Best Picture. During this awards season, it seems that The Artist's silence is golden.