'Ray Charles' Video: Chiddy Bang Have Watched a Lot of YouTube Videos
Watch the video for "Ray Charles."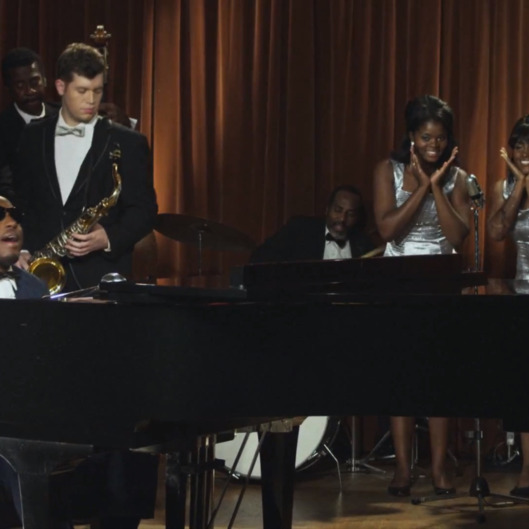 Here's a relatively fun Friday party game: If tomorrow you woke up and found yourself an up-and-coming rapper about to film your first official music video, and you had to pick three movies and/or music videos to reenact (we don't know why you can't just make your own video, these are just the rules of the game, okay?), which would you pick? If your name is Chidera "Chiddy" Anamege or Noah "Xaphoon Jones" Beresin — the two guys who make up the Philly rap duo Chiddy Bang — then your answer is The Blues Brothers, "Parents Just Don't Understand," and (appropriately, given the song's title) a performance by Ray Charles. The dudes, to their credit, commit to the re-creations with a zany enthusiasm that's hard to resist; you may be a little surprised that Chiddy Bang has managed to parlay their indie-sample cred into an actual rap career, but the guys clearly can't believe their luck, either. So they're content to bounce up and down on the couch like a couple of rap nerds, and then dance goofily with some Fly Girls. Before we go, one more thing about the party game: It happens in an alternate universe where you actually can pull off the Azealia Banks "212" dance, if you are so inclined. Now you know.