Rihanna and Chris Martin to Dance Side by Side at the Grammys
They will also sing.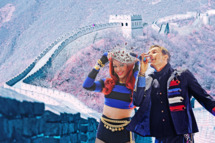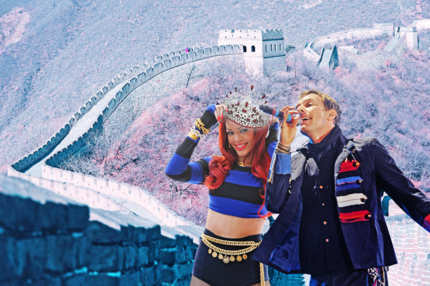 There will also likely be some singing during the just-announced (by RiRi herself) Grammy Awards performance, which we assume will involve "Princess in China," the Rihanna duet off Coldplay's Mylo Xyloto. But anyone who is familiar with the Wind Dancer-like moves of Chris Martin knows that the major spectacle here will be the awkward stage interaction between Mr. Gwyneth Paltrow and the Chain Mail Queen. If we are very lucky, maybe Rihanna and Martin will act out part of the Mylo Xyloto story before the song begins! Or maybe they'll just spin around in circles until someone falls over and LL Cool J declares a Dizzy Contest winner. The possibilities are endless.