Someone Figured Out Exactly What 'Good Day' Ice Cube Was Talking About
January 20, 1992. Amazing.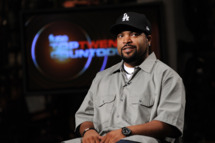 Get ready for some truly delightful, faith-in-humanity-restoring news: The exact date of the "good day" that Ice Cube famously rapped about in his 1992 song "It Was a Good Day" has been positively identified by an extremely intrepid, heroic blogger. Using flawless deductive reasoning, Murk Avenue has concluded that the good day in question was January 20, 1992. The logic is as follows: The song, which was released on February 23, 1993, references Yo MTV Raps, which began airing on August 6, 1988, creating a potential five-year window when the titular good day could have occurred. The lyrics of the song also reference the Lakers beating the Sonics on the day in question: Of the instances when the Lakers beat the Sonics in that five-year period, only four happened on smogless days in Los Angeles. Of those four, two took place before beepers — also referenced in the lyrics — had been adopted. On one of the two remaining days, Ice Cube was hard at work on the set of Boyz in the Hood, leaving January 20, 1992 as the only possible "Good Day." Vulture salutes this truly impressive piece of detective work and hereby inaugurates a campaign to make January 20 a national holiday, complete with parades consisting only of tricked-out lowriders. UPDATE: someone else has done some research and suggest November 30, 1988 as the real "good day." Let's make them all holidays!
Related: Ice Cube Will Neither Confirm Nor Deny That January 20 Was the 'Good Day'