Soundgarden Fans Wish Kanye Would Turn It Down a Little
'Ye-Soundgarden beef!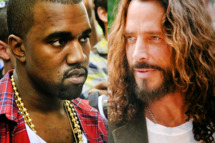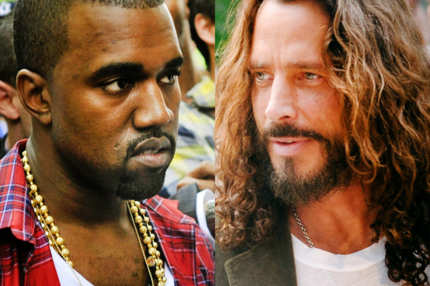 DONDA visionary Kanye West made an appearance at Australia's Big Day Out festival over the weekend, dropping in (45 minutes late) for a set that reportedly included ballerinas, explosions, Celine, and all your usual 'Ye theatrics. Sounds rad, right? Unless you're the type of person who, when presented with a choice between a Kanye or Soundgarden performance, would choose to see the latter band — and also would expect to be able to hear them. Apparently, the fireworks and other spectacles at Kanye's show got so loud that they drowned out the Soundgarden set one stage over. Fans started booing, and Chris Cornell made the questionable decision to weigh in thusly: "Sounds like there's children playing music there. Retarded children, retarded as in held back. There's no other word for it." Probably there is, Chris Cornell! And God willing, Kanye will hop on Twitter (or open his summer school with Spike Jonze) to teach you about it.