Avatar 2, Star Wars TV Show May Be Delayed
Don't expect to see either for several years.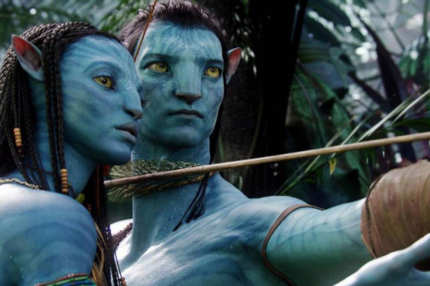 Sci-fi fans, sit tight: Two of the biggest franchises around won't have significant new installments out for a long time. Avatar 2 was once dated for December 2014 with a third film slated to out the year after, but since director James Cameron is still in the early stages of development on the massive two-film project, pundits wondered if he'd actually make those dates. Today, producer Jon Landau said in London that Avatar 2 is now four years away, which would seem to confirm that an official delay is indeed in the works. As for that long-in-development, live-action Star Wars TV series, fans perked up when a working title — Star Wars: Underworld — was floated this week, but producer Rick McCallum told EW that you shouldn't expect the series to go into production for several more years, despite dozens of finished scripts. "We don't have the technology yet to be able to do it for the level of money that it would have to be done," McCallum said, adding, "Plus, the world of television is imploding." Ouch!