Steven Spielberg Eyeing Directing Gig for Moses Movie
From <em>Lincoln</em> to <em>Moses</em>. Might as well.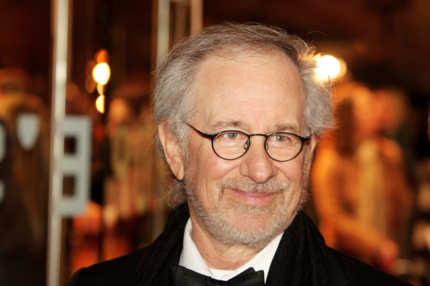 If there's one historical beardo who can upstage Abe Lincoln, it's Moses. Which is why Steven Spielberg is mulling the director's chair for the upcoming "Braveheart-ish version of the Moses story," Deadline reports. Tentatively titled Gods and Kings, the Warner Bros. film would be "as far from a remake of the Cecil B. DeMille-directed epic as you can get" and is looking to begin production in the spring of 2013. Bearded gents of showbiz: Groom thyselves.