Sundance Buzz Meter: How Did the First-Day Movies Fare?
Joel Edgerton's <em>Wish You Were Here</em> was a bit of a disappointment.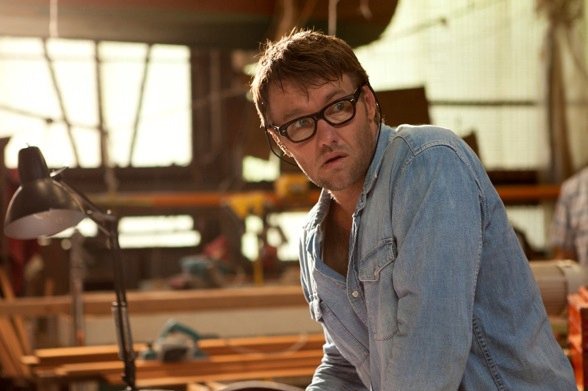 The opening night at the Sundance Film Festival has had nights both terrific (like at last year's fest, when both Pariah and Project Nim premiered on the first night) and inauspicious (previous openers like Howl and Mary and Max didn't quite set audiences on fire). But how did things go last night, when several anticipated movies started off the fest? Vulture was there, and we've added our opinions on some of these movies to the critical consensus in order to gauge the daily buzz. Which movies went over well, and which disappointed?
Wish You Were Here
Plot: When Dave (Joel Edgerton), his wife Alice (co-writer Lindsay Price), and her sister Steph (Teresa Palmer) return to Australia from an exotic vacation in Cambodia, they've left behind Steph's boyfriend Jeremy, who supposedly went missing. But is this trio keeping secrets from the police about what actually happened?
Reaction: "What did you think?" "It was well-made ... " And so went nearly every conversation we heard about this movie last night, damning Wish You Were Here with faint praise. The film is indeed stylish and beautiful to look at, but the characters are unsympathetic jerks, and the unnecessary obfuscation of what happened in Cambodia (flashbacks from the vacation are dispersed until the very end) is so coy that the movie feels like it's hiding twists that never come. The Hollywood Reporter enjoyed it more than we did, but the Playlist called it "overwrought and undercooked," while Jeff Wells balked at certain plot points and said it's "not my idea of a noir."
The Queen of Versailles
Plot: Documentarian Lauren Greenfield tracks timeshare mogul David Siegel, who builds a gigantic 90,000-square-foot mansion intended to resemble Versailles … and then Wall Street crashes, demolishing the fortunes of Siegel and wife Jacqueline and forcing them to foreclose.
Reaction: We dug this documentary, which was already the subject of pre-festival controversy when Siegel sued Sundance for describing his life as a "rags to riches to rags" story. Ironically, Siegel himself uses the phrase in the movie, so don't expect that lawsuit to have much teeth. The AV Club's Noel Murray gave the film an A-minus and called it a "wondrous spectacle," and though the L.A. Weekly's Karina Longworth thought the film was too long, she said it "stays with you," and that it's "the wake-up call her subjects deserve."
Hello I Must Be Going
Plot: After a divorce, thirtysomething Amy (Melanie Lynskey) moves back in with her rich parents and can barely find the strength to get out of bed before noon or change her clothes. Eventually, she's revitalized by an unlikely fling with 19-year-old hottie Jeremy (Christopher Abbott).
Reaction: Though the audience in the theater seemed into it, Hello felt way too paint-by-indie. Twee guitar riffs and femme-fronted folk on the soundtrack? Check. A pathetic, unattractive divorcée who's somehow catnip to a sexy young thing? Check. A privileged Sundance protagonist whose biggest challenge is overcoming her own ennui? Check, mate. Critics mostly agreed: Variety's Peter Debruge called it "a slight, solipsistic portrayal of emotional recovery," while Hitfix's Greg Ellwood says the movie "putters awkwardly to the finish line."