Sundance's Programming Director on This Year's Big Buyers' Market
John Cooper talks about the distribution-less lineup.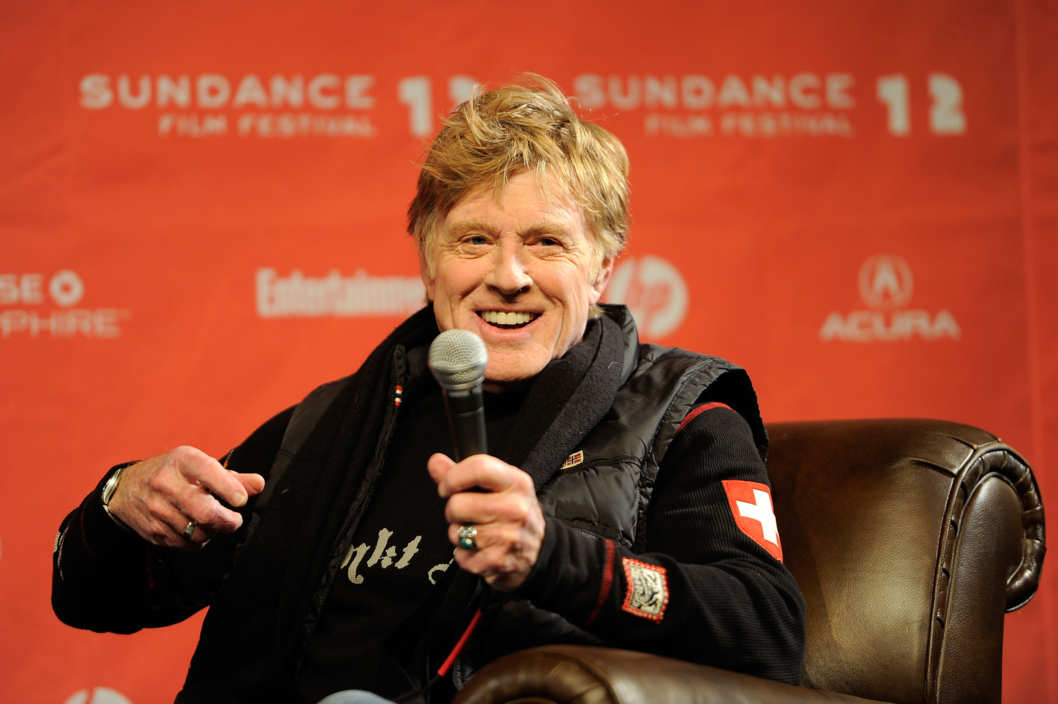 Vulture has been living it up baller-style in an overstuffed condo at the Sundance Film Festival for a whole day now and already the atmosphere is tense with excitement. Chiefly, that's because for the first time in Sundance history, none of the films in the Premieres section has a distributor. Why does this matter? Because the Premieres section is a showcase for crowd-pleasers with big stars and established directors; this year's entries boast the likes of Kirsten Dunst, Richard Gere, Bruce Willis, Bradley Cooper, Zoe Saldana, Andy Samberg, and Rashida Jones. They're the films too commercial to be shown in competition with the rest of the upstart independents, and they've often already secured backing from the specialty branch of a major studio, such as Cedar Rapids, which Fox Searchlight brought to last year's festival with a release date in place. That none of this year's big films — let alone pretty much any other film in the festival — has been sold means that this Sundance is technically "the biggest buyer's market ever."
This is both a pleasing sign of Sundance returning to its roots — since every movie in the festival was independently produced — and also a troubling sign of the economic state of the movie biz. How did this happen? As programming director John Cooper told Vulture yesterday over a roundtable at the Bing Bar, the selection process was the same, there just weren't a lot of presold movies to choose from. "Yeah, they just didn't come," Cooper said. "And it wasn't for lack of trying. I mean, I had my big crying fit — not crying, literally — with Fox Searchlight, because Fox Searchlight's always been really good. They always have two or three films and they were like, 'We just don't have anything.' You know, it's a window. It's all that windows of time stuff, and they missed the window on a few big films."
Last year saw huge sales at the festival, with the Weinstein Company's purchase of Our Idiot Brother for a rumored $7 to $8 million being the biggest. That most of the movies sold — Our Idiot Brother excepted — performed below expectations when released may have tempered some of the pre-Sundance buying fervor. Like Crazy and the Emma Roberts high school love story Homework (later renamed The Art of Living), for instance, came out of Sundance with a ton of momentum, but barely registered at the box office. And unlike past years, when movies like Winter's Bone and The Kids Are All Right made up for low box office with major awards attention, last year's Sundance crop will probably come up empty-handed this year, which may explain why buyers haven't been so quick to double down. Cooper was adamant that he doesn't care about any of this. He thinks distributors ought to lower their expectations for movies that have been made for little to no money in a terrible recession. And as for the lack of awards, he said, "Why do we care so much about the Oscars is what I want to know. You can quote me on that, gentlemen! It's for the big films. If there's room, we fit in. And if there's not room, we don't fit in. Or Precious just forces its way in by sheer drive."
And what does he think of the argument, made many times over the past five years, that there are simply too many movies being made for any one of them to make enough noise? Can't filmmakers just stop being so prolific? "That's not my call, because I would have to tell artists not to do it," Cooper said. "Though sometimes I wish they would pool their money and hire a DP, or an editor. A DP or an editor, those would be great things." He laughed, then reiterated he was being serious; as far as he's concerned, it's pretty obvious why Sundance only picked 120 films out of 5,000 submissions this year. "I don't find that that quality we get causes us to add new films to the festival as yet."
So if the next Little Miss Sunshine isn't in the mix this time around, what can we expect? Both Cooper and Robert Redford, who soon joined our roundtable, said there was a shift in subject matter from the personal to the big issue. "You're going to see films that are really telling hard, very dramatic stories and that are taking very dramatic looks at the world we're living in that our government is not taking, that Congress is not taking," said Redford. Redford refused to name which specific films he was referring to — he's had to take the stance of a benevolent grandfather who loves all his children— but the documentary section is filled with movies about climate change, rape in the military, health care, and the economic collapse, so take your pick. Cooper, for his part, gave a shout-out to Beasts of the Southern Wild, an intriguing look at poverty-stricken life in a post-flood Louisiana through the eyes of a little girl. "This movie is all I'm hot for these days," he said. "I'm going to get all Oprah and weird on you, but I think it's saying that we're human and we're searching and it's okay not to have answers, and it's okay to struggle."