SXSW Brings Lana Del Rey Aboard
Hot off that not-hot <em>SNL</em> showing!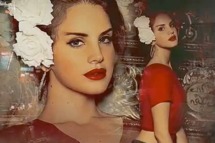 Depending on what you thought of Saturday Night Live's latest musical guest, South by Southwest either bolstered or bollocksed its lineup by adding Lana Del Rey on Monday. But hey, six weeks is plenty of time to figure out how to perform in front of an audience and not look absolutely terrified and mostly catatonic, right?