Tilda Swinton, Chris Evans Board Bong Joon-ho Film
Along with Jamie Bell.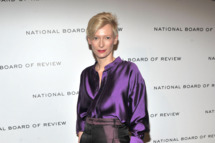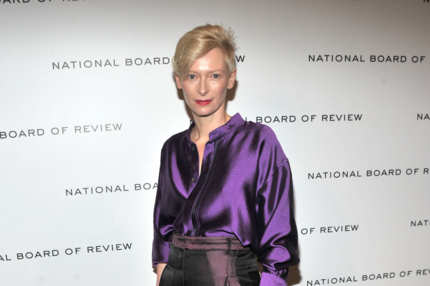 Unearthly Oscar winner Tilda Swinton and chesty superhero Chris Evans are teaming up! Variety reports that both will star in Snow Piercer, the next movie by acclaimed Korean director Bong Joon-ho (The Host), and they'll play two people in conflict on a train making its way through a world covered in ice. Also in talks to costar is Jamie Bell, who recently provided the title character's voice in The Adventures of Tintin; do you suppose he'll accuse Swinton of stealing his computer-generated look?