Today on Vulture Recommends: Criterion Collection, for the Win
<em>New York</em>'s Miranda Siegel gives her picks for the week's best DVD releases.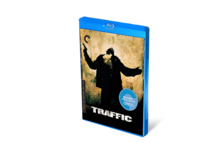 Let's not be coy here, the Criterion Collection knows how to pick a winner. Therefore, it is with glee that we welcome two excellent additions to the group: Luis Buñuel's Belle du Jour, starring Catherine Deneuve as a housewife turned prostitute, and Traffic, starring Benicio del Toro as a police officer turned cartel agent turned FBI informant. If you're still with us, check out the rest over at Vulture Recommends.