Today on Vulture Recommends: Oscar Nominees on TV
Vulture's Margaret Lyons picks out her five favorites.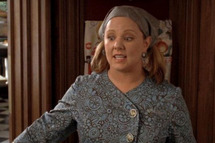 Sure, you could have seen them on the big screen, but we prefer them on the small screen, where they will fit in our living rooms. The theater in your hometown isn't showing Albert Nobbs? Check Glenn Close in Damages on Netflix streaming. And the world may have fallen in love with Melissa McCarthy as the abrasive Megan in Bridesmaids, but we fell in love with her long before then as the accident-prone Sookie on Gilmore Girls. Check out the rest of your viewing options on Vulture Recommends.