Wet Hot American Summer Cast Reunites for Live Radio Play
Rudd, Poehler, Showalter, Black, Wain — almost everyone.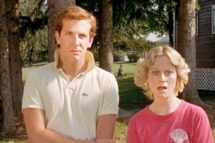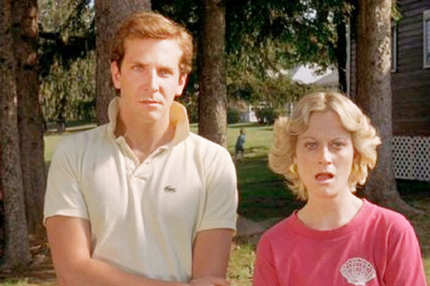 One strange thing and one superb thing: First, Wet Hot American Summer came out eleven years ago — weird! Second, a bunch of the cast got together at San Francisco Sketchfest on Saturday to perform a radio play of the movie — amazing! The show was sold out and indubitably very, very funny. Entertainment Weekly has a few snapshots showing Amy Poehler, Paul Rudd, Michael Ian Black, Michael Showalter, David Wain, Christopher Meloni, Molly Shannon, and Joe Lo Truglio in attendance. Also admitted to the assembly of awesome (perhaps to ease the sting of a Janeane Garofalo/David Hyde Pierce-less reunion) were Andy Richter, David Cross, Colin Hanks, and Bobcat Goldthwait* taking Jon Benjamin's place as Meloni's trusted can of veggies. But seriously, important question the only question: Was the big event really just an excuse to riff on Wet Hot American Summer 2? (Oh, and the other only question: Where's the audio?!)
* This post was corrected to indicate that it was Goldthwait, not Rainn Wilson.