The What to Expect When You're Expecting Posters Are Very Strange
Stop staring at me, Cameron Diaz!
The posters for What to Expect When You're Expecting are deeply disturbing, in a weird alien/uncanny valley/Stepford way. Do all pregnant women wear tank tops? Is Anna Kendrick supposed to look so uncomfortable? Why is Brooklyn Decker leaning so far backwards? Are these human beings or are they reconstituted ladycreatures, assembled by focus groups from tabloid covers and that weird pink goo chicken nuggets are made from?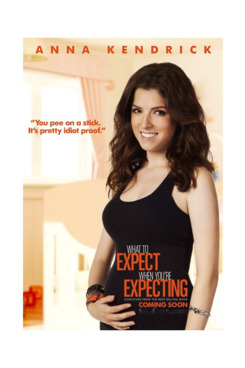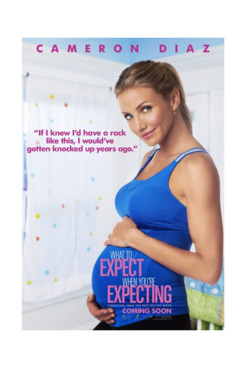 The air-brushing alone makes the images disquieting, but it's the unusual use of quotes that pushes the off-putting sanctimony of Cameron Diaz's beatific stare into egregious territory. At least the trailer still looks kind of cute, in an "I'd watch this on TBS on a Sunday" sort of way.