Writers Guild Nominations Boost Bridesmaids
Steve Zaillian gets two nominations. Diablo Cody and Woody Allen each get one.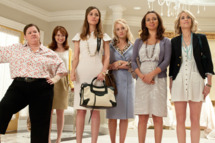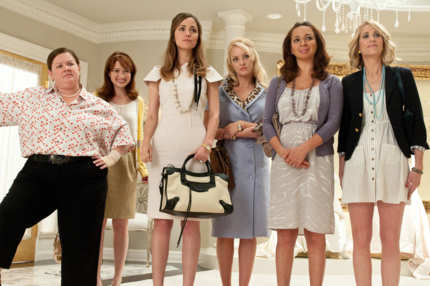 The Writers Guild just waded into awards season with its nominations for the Writers Guild Awards, taking place on February 19. The nominees are nicely quirky: Many of the people are famous, but many of the films aren't big Oscar contenders. Up for Best Original Screenplay are Kristen Wiig and Annie Mumolo's Bridesmaids, Woody Allen's Midnight in Paris, Will Reiser's 50/50, Tom McCarthy's Win Win, and Diablo Cody's Young Adult. For Best Adapted Screenplay, Alexander Payne was nominated for The Descendants, Steve Zaillian for The Girl With the Dragon Tattoo, Tate Taylor for The Help, John Logan for Hugo, and Steve Zaillian (again) and Aaron Sorkin for Moneyball. The WGA disqualifies a lot of films from even being nominated: this year that included movie such as The Artist, Margin Call, Shame, Tinker Tailor, Soldier, Spy, Drive, Iron Lady, and Beginners. Of the eligible films, notable ones that didn't get nominated include War Horse, Extremely Loud and Incredibly Close, Tree of Life, and The Ides of March, which would have been a nomination for George Clooney. For all this season's awards and nominees, check out our awards chart, and then head on over to our Oscars 2012 Obsessive Guide for all the news about the big show.