FNL's Aimee Teegarden Set for Hunger Games-ish CW Drama
Julie Taylor gets her own show.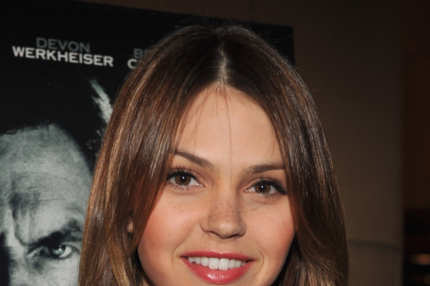 Aimee Teegarden, best known as the occasionally unpleasant Julie Taylor on Friday Night Lights, has landed a starring role on a CW drama. TV Line reports that Teegarden will headline The Selection, a dystopian series based on the upcoming book of the same name about a girl "selected" to compete for the Prince's hand in marriage. From the author's site: "But for America Singer, being Selected is a nightmare. It means turning her back on her secret love with Aspen, who is a caste below her. Leaving her home to enter a fierce competition for a crown she doesn't want. Living in a palace that is constantly threatened by violent rebel attacks." But then she gets into it! So ... like The Hunger Games, but a little lustier.