Here Comes Another J.J. Abrams Show: NBC Picks Up Revolution
He's <em>thisclose</em> to producing half of everything on TV.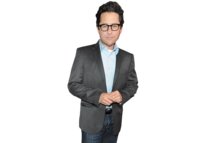 J.J. Abrams isn't doing anything to dispel the notion that he's the world's producingest human. Now the Alcatraz and Person of Interest executive producer (with a new show on rails at the CW) also has an adventure-thriller pilot coming to NBC. The Hollywood Reporter writes that Revolution, made in tandem with Supernatural creator Eric Kripke, will center around "a group of characters struggling to survive and reunite with loved ones in a world where all forms of energy have mysteriously ceased to exist." Hmm ... "all forms of energy." So everyone just, like, takes naps all the time?