The Best Frozen Moments From the 2012 Grammys
Adele making faces! Adele giggling. More Adele.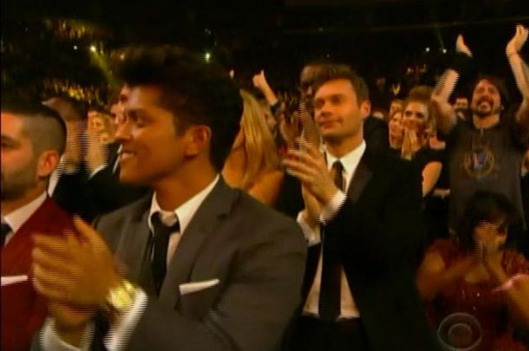 Vulture has already broken down the highs (Adele!) and lows (Chris Brown!) of last night's Grammys, and our roundup of the night's red-carpet looks is available here. But what awards show analysis would be complete without a close reading of all the many ridiculous reaction shots and goofs that went down when celebrities forgot about the cameras? If you missed Dave Grohl's enthusiastic Adele cheerleading, or Victor Cruz's salsa-ing, please now relive these fine moments with Vulture. For history.
BEGIN SLIDESHOW