Brian De Palma to Direct Jason Statham
In a remake of a Burt Reynolds movie.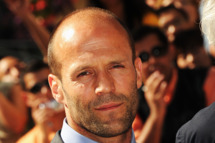 Brian De Palma hasn't made a movie in almost five years (after the poorly received one-two punch of The Black Dahlia and Redacted), but for a while there, it seemed like he would make his return with Passion, a remake of the semi-sapphic French film Love Crime that was set to star Rachel McAdams and Noomi Rapace. Now, though, Deadline reports that De Palma has come aboard to direct a Jason Statham movie, albeit one with a pedigree: He'll be remaking Heat, a 1987 Burt Reynolds film about a Las Vegas heavy-for-fire that was scripted by William Goldman and based on his novel. Goldman wrote the new version, too, though we wonder whether he'll change the setting, since De Palma's costly casino movie Snake Eyes was already set in the same milieu.