Bryan Cranston Might Direct Modern Family Ep
And Britney Spears is basically begging for a guest spot.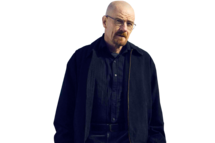 Bryan Cranston is working out a deal to direct an upcoming episode of Modern Family, TV Line reports, which would be Cranston's first time directing a comedy since a 2006 episode of the completely forgotten Big Day. Cranston has directed two episodes of Breaking Bad, as well as a handful of Malcolm in the Middle episodes back in the day, so Modern Family isn't too big of a stretch. But Walter White's not the only person seeking out Dunphy territory: Britney Spears has been tweeting up a storm about wanting to guest-star. We'll see!