Bully Doc Gets R-Rating, Severely Upsets Weinsteins
Harvey's threatening to leave the MPAA.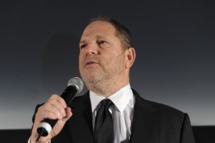 The Weinstein Company's new documentary Bully will be rated R, and saltiness hath ensued. Early Thursday the MPAA denied an appeal to bump the film from R to PG-13, citing "some language" and deciding by a margin of just one vote. Harvey Weinstein fears the adult rating will alienate school-aged audiences, certainly a profitable group, but also perhaps those who stand to benefit or relate most to the topic. As EW notes, "the studio was planning on screening the documentary at various middle and high schools." Now the Weinstein Company feels jilted enough to possibly take leave of absence from the MPAA. "We respect the MPAA and their process but feel this time it has just been a bridge too far," Harvey Weinstein said. "I have been through many of these appeals, but this one-vote loss is a huge blow to me personally. Alex Libby [one of the film's bullied subjects] gave an impassioned plea and eloquently defended the need for kids to be able to see this movie on their own, not with their parents, because that is the only way to truly make a change." It's like the "maybe Blue Valentine should be ridiculously rated NC-17" kerfuffle again, only lamer.