ABC Family Picks Up Sutton Foster–Led Drama
From <em>Gilmore Girls</em> creator Amy Sherman Palladino.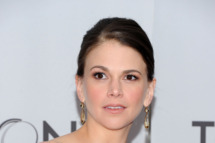 ABC Family has picked up the Sutton Foster–led Bunheads, Deadline reports. The drama, from Gilmore Girls creator Amy Sherman Palladino, stars Foster as a former Vegas showgirl who starts working at her mother-in-law's small-town dance studio. This is Foster's first major TV role and Sherman Palladino's first show since the tragic disaster that was The Return of Jezebel James. The show is not connected to the YA novel Bunheads, set within Manhattan's competitive ballet world, though that book would also make a terrific ABCF series and an ideal companion piece for Make It or Break It. We're just throwing stuff out there, ABC Family!