Chinese Movie Theaters to Screen Many More U.S. Films
After Chinese veep's U.S. visit.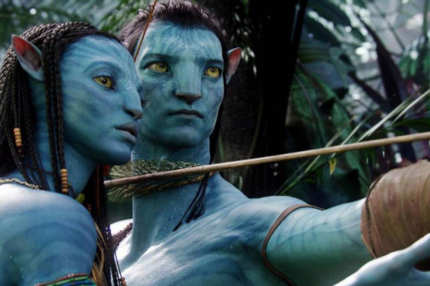 At least one group is applauding Chinese Vice-President Xi Jinping's visit to the United States this week: Hollywood movie studios. After meeting with the Chinese leader in Los Angeles, our very own Vice-President Joe Biden said the two men had come to an agreement to allow "significantly more job-supporting U.S. film exports" and "make it easier than ever before for U.S. studios and independent filmmakers to reach the fast-growing Chinese audience." To date, only about twenty foreign films have been allowed into China each year, which already leads the world in number of IMAX screens. As New York Magazine explored last summer, this has favored big blockbusters (Avatar, 2012) at the expense of, say, a film about a mildly flamboyant and likely drug-addled English detective (Sherlock Holmes).