Christopher Lloyd Cast in ABC Comedy Only Fools and Horses
He'll play John Leguizamo's grandfather.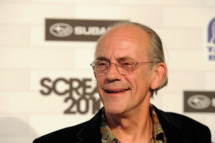 Piranha 3DD actor Christopher Lloyd (wasn't he in Back to the Future, too?) will return to the small screen for ABC's John Leguizamo–starring pilot Only Fools and Horses. Based on a British series, the comedy revolves around "the misadventures of two streetwise brothers, Del (Leguizamo) and Rodney (Dustin Ybarra), and their aging grandfather (Lloyd) as they concoct outrageous, morally questionable get-rich-quick schemes in their quest to become millionaires." Hopefully this show deploys the 73-year-old Lloyd as well as It's Always Sunny in Philadelphia utilizes its sage, Danny DeVito, and hopefully this show is also awesome.