Clint Eastwood's Return to Acting Will Feature a Guy from Piranha 3-DD
It's Matt Bush. You know, Matt Bush? C'mon.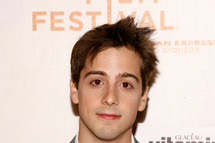 Clint Eastwood just got another co-star for Trouble With the Curve — his first onscreen role since 2008's Gran Torino — in Matt Bush, a dude from Piranha 3-DD and Rob Zombie's Halloween II. Welcome to a more prestigious career, Mr. Bush!