ABC Grabs Two More Comedies, One Starring Reba McEntire
The shows follow ABC's five acquisitions from Tuesday.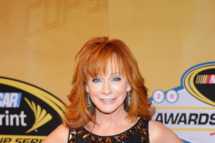 ABC followed yesterday's pickups (four hour-long dramas and a new Judy Greer pilot) by selecting two new comedies today, the network confirms to Vulture. Prairie Dogs, a half-hour single-camera effort from That '70s Show's Jeff and Jackie Filgo, revolves around "an uncool cubicle worker at one of the coolest companies in the world." His identity gets stolen, his life gets that ever important dosage of cool, and things are off and running. Malibu Country will feature Reba McEntire as a mother of three who divorces her scummy rock star husband and relocates the fam from Nashville to Malibu. It's basically the perfect opportunity for Reba to pay tribute to "The Ballad of Jed Clampet" with a good old-fashioned expository theme song.