Cougar Town Ratings Not So Great
But creator Bill Lawrence isn't giving up yet.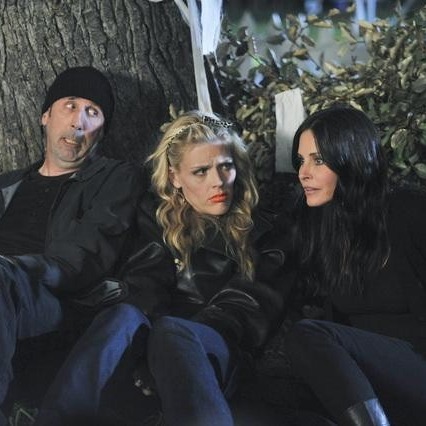 Cougar Town loyalists may want to crack open the Syrah a tad early today: After an extended hiatus and minimal marketing (at least by the network itself), Bill Lawrence's sweet adult friendship comedy returned to predictably meh Nielsen numbers Tuesday. Per preliminary data, just under 5 million viewers caught last night's episode; it averaged a 1.8 rating with viewers under 50. While the raw numbers aren't great, there's a bit of a silver lining for the show, which Lawrence, co-creator Kevin Biegel, and their cast had extensively promoted via social media.
Among adults under 50, Cougar Town managed to retain about 80 percent of its (completely incompatible) lead-in, Last Man Standing. And with women under 35, it actually did better than Tim Allen's grunt-fest. Also working in Cougar Town's long-term favor: ABC has other problems on the night. Last Man Standing tied its series-low ratings last night, while The River dried up in its second week, sinking nearly 30 percent from its two-hour debut last week. Lawrence put a positive spin on the data: "Hopefully we can close the gap [with LMS]," he told Vulture via Twitter. "This is old hat. On Scrubs, when we were midseason, we'd premiere low ... then gradually close gap. Fingers crossed."