Did You Catch the Very Famous Extra on Tonight's How I Met Your Mother?
Hint: He's a very tall redhead.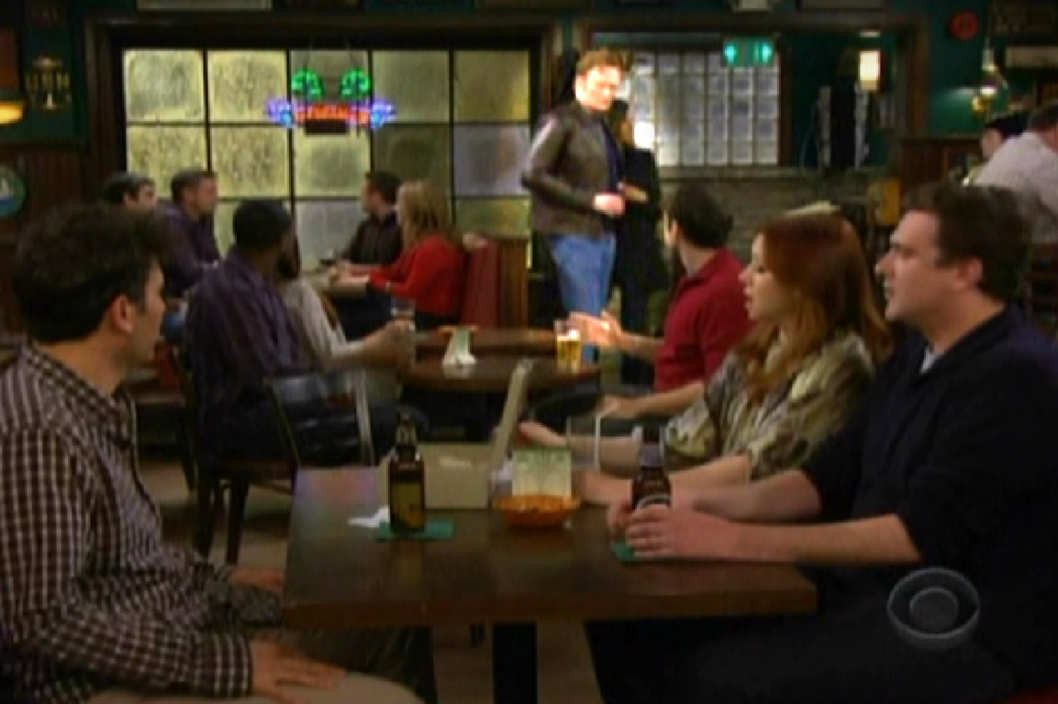 If you blinked, you might have missed it: Conan O'Brien was on tonight's episode of How I Met Your Mother. In what surely ranks as one of the briefest celebrity cameos in small-screen history, O'Brien could be seen hanging out at MacLaren's Pub during a scene in the show's second act (it's right as Barney rushes out of the bar in search of a sex tape, in case you want to check your DVR). How O'Brien ended up on HIMYM is no mystery: As Coco mentioned on his show last summer, he won the cameo during a March 2011 charity auction in support of the Ojai Playwrights Conference. But instead of trying to be that extra who stands out in a scene, HIMYM co-creator Carter Bays told Vulture that O'Brien very much wanted to blend in.
"When we heard Conan had won the auction, we started going through all these ideas for what he could play," Bays says. "But then we heard back: 'He just wants to be an extra.' And we realized this was really the funniest version [of a cameo]." It was also perhaps the most realistic. "In New York, every now and then you'll see somebody famous at a bar, but nobody really makes a big deal out of it," Bays notes. O'Brien taped his appearance in early January, spending "a couple of hours" on the show's set, according to Bays, who says the late-night host passed the key test of an extra: "He didn't make a lot of noise."