Don Henley Unimpressed With Frank Ocean's Guitar Hero Skills
He threatened to sue.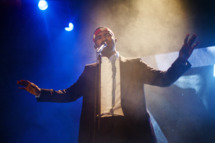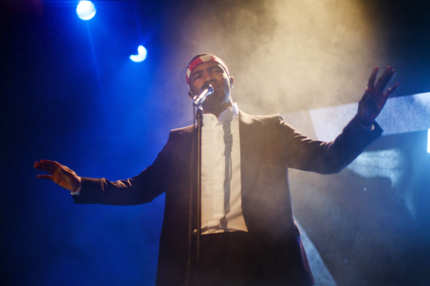 At his Bowery Ballroom shows a few months back, Frank Ocean rigged up a plastic Guitar Hero set and performed the solo from his "Hotel California"–sampling song "American Wedding" with his back to the audience. (Okay, he was probably just faking it, but still.) Most people were charmed, but apparently certain members of the Eagles were not not. "DON HENLEY IS APPARENTLY INTIMIDATED BY MY RENDITION OF HOTEL CALIFORNIA," Ocean wrote on his Tumblr. "He threatened to sue if I perform it again." Since Nostalgia, Ultra was self-released and the sample probably wasn't cleared, Henley technically has the legal high ground here, but, come onnn, dude. Don't take Frank Ocean's shtick! Guitar Hero!