Downton Abbey No Longer Considered a Miniseries
It'll have to compete as a drama at the Emmys this year.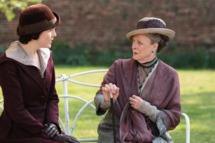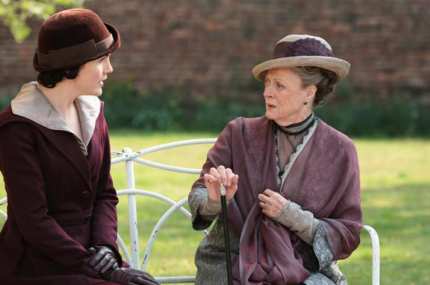 Downton Abbey won an Emmy last year for best miniseries, but it won't be able to compete in that category again this year, Variety reports: Downton and Luther will both be shifted to the regular old drama category. The miniseries distinction is reserved for programming that has a story line that gets resolved in a single season, but the courtship of Lady Mary and Matthew is nothing if not perpetually unresolvable. (Ah, those two. What will season three bring?!) The increased competition could prompt the Academy of Television Arts and Sciences to expand the best drama nominees to a list of ten instead of six, an Emmy executive told Variety, though a change wouldn't happen until at least 2013. And yet that still doesn't create a time machine that'll go back to un-snub Battlestar Galactica and The Shield.