Early Projections Have Lana Del Rey's Debut at No. 2
Adele is still powerful.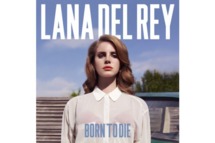 The numbers aren't definite quite yet, but two days after the release of Lana Del Rey's Born to Die, "industry prognosticators" say the album is tracking for a No. 2 debut on the Billboard 200. (Next week's No. 1? Adele. Again. Know it.) Billboard's projections have Del Rey selling between 60,000 and 70,000 copies, while HITS Daily Double is reporting a more conservative 55,000 to 60,000 albums. Meanwhile, it looks like Lana will actually hit No. 1 on the British charts — so if you're tired of the hating or the Adele-ing, we hear London is lovely this time of year.