Frank Darabont Casts Heroes Alum for L.A. Noir
It's&nbsp;Milo Ventimiglia. He was on <em>Gilmore Girls</em>, too.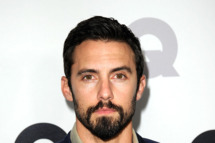 Frank Darabont's TNT drama L.A. Noir is now set to star Heroes actor Milo Ventimiglia. The forties- and fifties-set show is also courting The Walking Dead's Jon Bernthal. "Ventimiglia will play Ned Stax, a former marine who served with Joe Teague [the role eyed for Bernthal] during WWII, now a budding lawyer groomed to be a master 'fixer' for the mob," Deadline reports. Those keeping track of new series about fixers, please bump your tally to two.