Peter Berg Reveals Friday Night Lights Movie Plot
Hint: It's about Coach and Tami.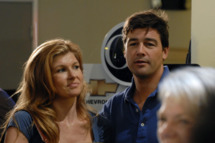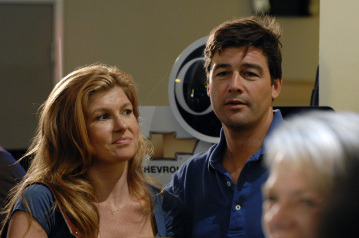 Peter Berg, please stop teasing us with tidbits about a Friday Night Lights movie. While doing press for Battleship, Berg told MTV that Jason Katims, "our super-talented showrunner," was just about done with a possible script, but that everyone is "busy," of course. "If we can get everyone in the same room at the same time, we all want to do it," Berg said, which sounds vague and noncommittal, and also seems to imply that pulling this off will be really difficult, even just on a scheduling basis. The story Katims came up with "parallels what happened to Mike Leach ... a coach at Texas Tech who was unjustly fired and unjustly accused of mistreating a player with a concussion, which was proven to not have been the case," Berg said. He described it as a "great redemption story," saying that the would-be film would focus more on Coach and Mrs. Coach than on anyone else. Does Coach really need a redemption story? Isn't he the most perfect human ever to walk among us?