The Grammys: Your 2012 Winners List
Adele could've won 'em all. And she did.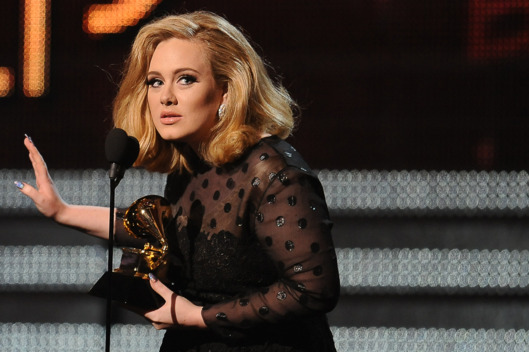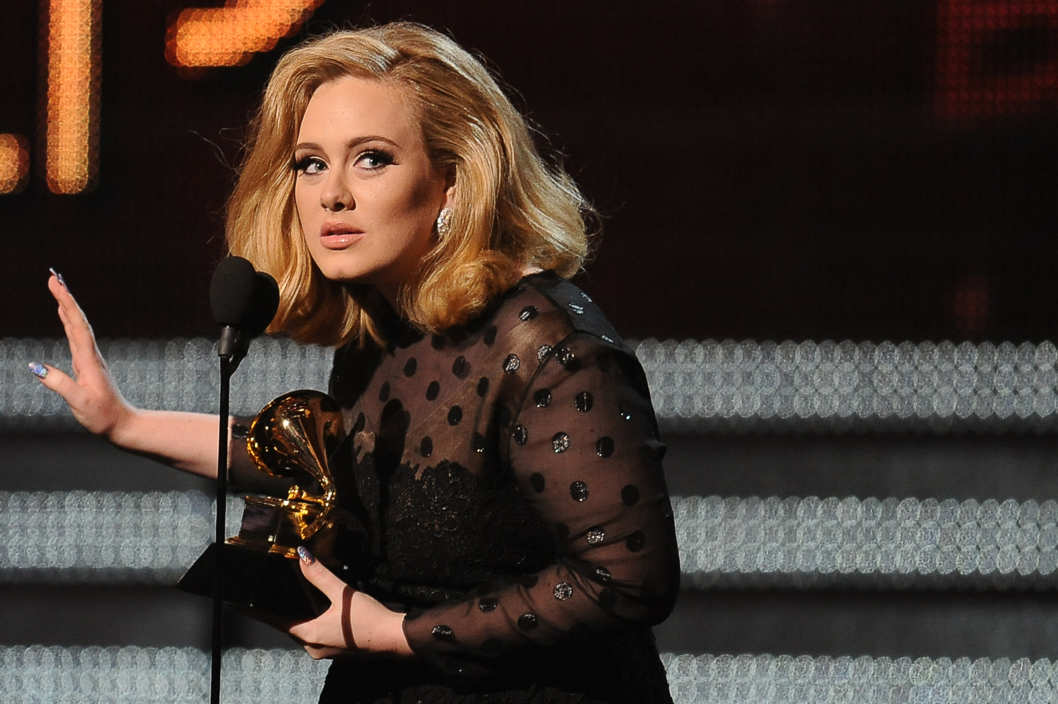 We know, we know — you'll have no trouble remembering all eightish of the televised Grammy recipients from Sunday night (because half of them were Adele — sweet!). But there were others earlier, too. Here are all the major awards, shiny TV ones and otherwise.
Album Of The Year
21 — Adele
Record Of The Year
"Rolling In The Deep" — Adele
Best New Artist
Bon Iver
Song Of The Year
"Rolling In The Deep" — Adele Adkins & Paul Epworth, songwriters (Adele)
Best Pop Solo Performance
"Someone Like You" — Adele
Best Pop Duo/Group Performance
"Body And Soul" — Tony Bennett & Amy Winehouse
Best Dance Recording
"Scary Monsters And Nice Sprites" — Skrillex
Best Dance/Electronica Album
Scary Monsters And Nice Sprites — Skrillex
Best Rock Performance
"Walk" — Foo Fighters
Best Hard Rock/Metal Performance
"White Limo" — Foo Fighters
Best Rock Album
Wasting Light — Foo Fighters
Best Alternative Music Album
Bon Iver — Bon Iver
Best Traditional R&B Performance:
"Fool For You" — Cee Lo Green & Melanie Fiona
Best R&B Album:
F.A.M.E.— Chris Brown
Best Rap/Sung Collaboration:
"All Of The Lights" — Kanye West, Rihanna, Kid Cudi & Fergie
Best Rap Performance
"Otis" — Jay-Z & Kanye West
Best Rap Album
My Beautiful Dark Twisted Fantasy — Kanye West
Best Country Solo Performance:
"Mean" — Taylor Swift
Best Country Song:
"Mean" — Taylor Swift, songwriter (Taylor Swift)
Best Americana Album:
Ramble At The Ryman — Levon Helm
Best Blues Album:
Revelator — Tedeschi Trucks Band
Best Folk Album:
Barton Hollow — The Civil Wars
Best Country Album
Own the Night — Lady Antebellum