Hoboken Rejects Jersey Shore Spinoff
Snooki and JWOWW will have to find somewhere else.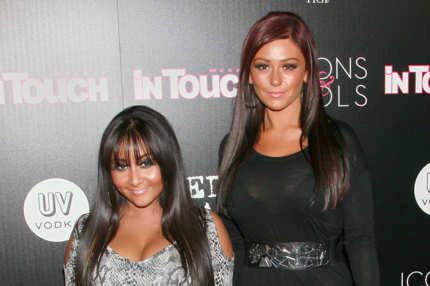 Snooki and JWOWW's Jersey Shore spinoff will not be filming in Hoboken, after the producers' permit request was rebuffed. "Based on protecting public safety and quality of life concerns for Hoboken residents, the city has denied a film permit for a spin-off of the Jersey Shore to be filmed in public locations," Hoboken Mayor Dawn Zimmer wrote in a statement. In a longer letter, Zimmer said that she and the city council were "extremely surprised" that producers said they'd used informal verbal agreements that "were made involving payments to individuals" on one occasion rather than get an official permit. Bad move! Zimmer writes that Hoboken, "a community that has experienced significant corruption in the recent past," will not tolerate such an approach, and that it constitutes a criminal offense. She sounds tough! Get her a spinoff, MTV.