Chaka Khan, Jennifer Hudson to Perform Whitney Houston Tribute at Tonight's Grammys [Updated]
 "We will do something appropriate tomorrow."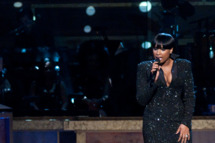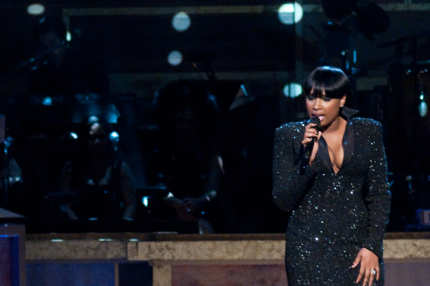 Last night, as the music industry gathered around Los Angeles for pre-Grammy parties, it was sent reeling by the news that Whitney Houston, one of its most dazzling and goosebump-raising voices, had passed away. The Grammys' executive producer Ken Erlich says they were in the middle of rehearsals when he heard — soon after he called up that other big, big voice Jennifer Hudson and asked if she would sing a tribute to the fallen superstar. Hudson accepted. Speaking at a party hosted by Houston's mentor Clive Davis at the same hotel where she was found dead, the Beverly Hilton, Recording Academy chief Neil Portnow said: "We will do something appropriate tomorrow, and nothing could be more appropriate than having Jennifer Hudson sing on stage for Whitney."
Update: Erlich, speaking on CNN, announced that Chaka Kahn would also be honoring Houston at tonight's Grammys.
Update: Jennifer Hudson was "crying and had to keep pausing" during rehearsals, a Grammy crew member told The Hollywood Reporter.