J.K. Rowling Signs Deal for New Novel for Adults
Miss U, Harry Potter.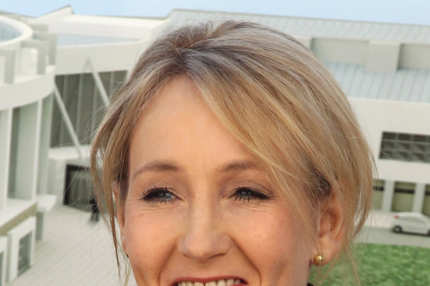 J.K. Rowling will publish her first novel for adults with Little, Brown, the publisher announced. (The Harry Potter books were published by Bloomsbury in the U.K. and Scholastic in the U.S.) Details for the new book are scant: The title, subject matter, and publication date haven't been disclosed yet, so until then, let's just call it Here's Your Not Harry Potter Book, Grown-Ups. Rowling has been talking about writing a non-wizarding novel for adults since Deathly Hallows came out in 2007, but this is the first public indication that that book is inching toward fruition.