Jonah Hill and James Franco to Lead True Story
Another drama for Jonah Hill.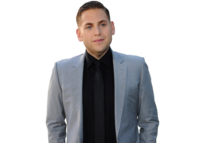 After Jonah Hill received his Oscar nomination for Moneyball, he told the Los Angeles Times that he'd now be dedicating himself to dramas. "I'm making that the focus of my next couple of years," said the actor. "I mean, wouldn't you?" First up for Hill 2.0: He's signed on to star in the adaptation of the memoir True Story, where he'll play Michael Finkel, a disgraced journalist who found himself fired from the New York Times just as he was pulled into a crazy true story involving a murderer (to be played by James Franco) who fled to Mexico and assumed Finkel's identity. When the criminal was apprehended by the FBI, the real Finkel was the only journalist he'd talk to, and the result should provide Hill and Franco with several juicy tête-à-têtes. Two Judd Apatow alums made good!