A 3-D Katy Perry Concert Movie Is Probably Happening
Watch your back, Biebs.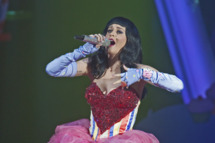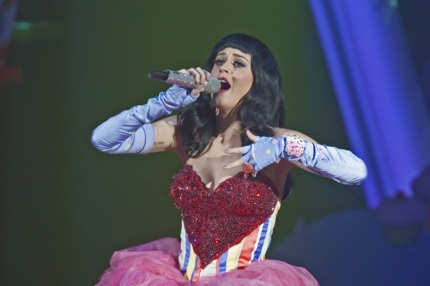 Katy Perry may be ready to cash in on the concert movie craze, partaking in the box office successes enjoyed by Jonases, Cyruses, and deceased Jacksons alike. Apparently Perry has a 3-D feature that may have already been filmed and is reportedly being eyed by Paramount, the same studio that rolled out Justin Bieber: Never Say Never 3D in 2011 to the tune of a cool $73 million domestically. Word is there's a documentary angle to the untitled project, and it could release this June or July. If they want to go the Never Say Never route, co-opting a song into a film title, we're going to have to let Katy down easy and submit that "E.T." won't be a viable option. But Teenage Dream Concert Movie 3-D! is totally cool!