Kevin Bacon Cast in Fox's Serial Killer Drama
He'll play an FBI profiler, not the serial killer.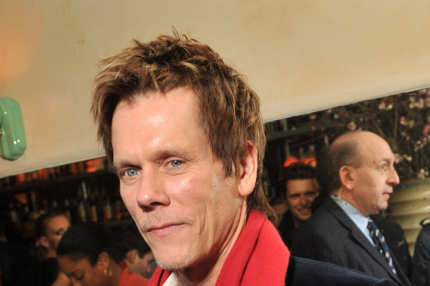 Kevin Bacon will star in Fox's upcoming serial-killer drama, Deadline reports. Holy smokes! The still-untitled, still-in-development show, from the fertile mind of Kevin Williamson, is about a particularly evil serial killer who harnesses the power of technology to organize a cult of serial killers — and the "retired FBI profiler who finds himself in the middle of it." Bacon will play said retired profiler (retired?! the man is 53), and has signed on for only 15 episodes per season, which is less onerous than the typical 22. Maybe they can get John Lithgow to play the cult-leading killer, and then it can be both a Dexter shout-out and a Footloose reunion. Just a suggestion, Fox.