The Kodak Theater Is No Longer the Kodak Theater
And the Oscars probably won't stay there.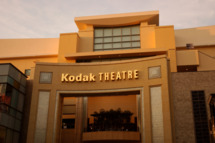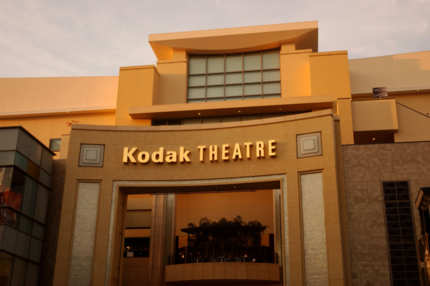 When 131-year-old film company Eastman Kodak filed for bankruptcy protection last month, the fate of Los Angeles's Kodak Theater — home of the Oscars — was unclear. Today, an update: Kodak will in fact be ending its sponsorship and removing its name from the theater, though whether this change will happen before the February 26 Oscar ceremony is a matter of dispute. (Kodak wants it gone; the theater landlords do not.) The Academy is said to be considering a move to the Nokia Theater in 2014. In the meantime, let's all play "Pick the Funniest Corporate Sponsor" for the sad Oscar theater. Who wants to hear Ryan Seacrest say "Silly Bandz" on repeat? Vulture does.