Lost Alum Joins Sarah Silverman Sitcom
Ken Leung, AKA Miles Straume, is onboard.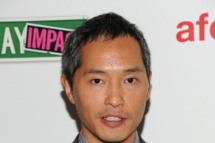 Ken Leung, who memorably expanded Lost's Sawyer-only wisecrack team in season four, is coming to Sarah Silverman's NBC comedy pilot. Also onboard: Stand-up comedienne Tig Notaro, who appeared as a regular on the Sarah Silverman Program on Comedy Central. The new sitcom will star Silverman and echo her experience as a newly single woman, freshly out of a long-term relationship. TVLine reports Leung will play "a neighbor (and love interest) ... who spends most of his time on his couch, wrapped in a blanket and watching TV." Maybe not the first dude you'd choose to spend time with, but as long as he keeps those Miles Straume zingers coming, we'll take a gander.