Lucy Lawless Could Have Played Tammy 1 on Parks and Recreation
But her schedule wouldn't allow it.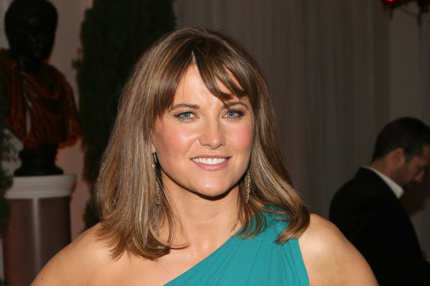 Parks and Recreation often makes hay with the face-offs between Ron Swanson and the various women named Tammy in his life, including two of his ex-wives: one played by Nick Offerman's real-life wife Megan Mullally, and another, nicknamed "Tammy 1," played by Patricia Clarkson. The casting of the latter was a major moment earlier this season, but could it have gone a different way? During an otherwise innocuous chat with the Huffington Post this week, Lucy Lawless let slip that producers actually came to her first to play Tammy 1. "I couldn't because I was doing Spartacus," claimed Lawless, who said that Parks and Rec is still her favorite show. "I would have loved to have done that, but I had a very good excuse not to." Ron Swanson vs. Xena! Can you imagine?