Mad Men's New Art Has Don Draper Between Mannequins
Matt Weiner promises it will all make sense.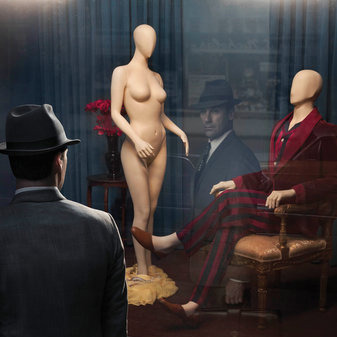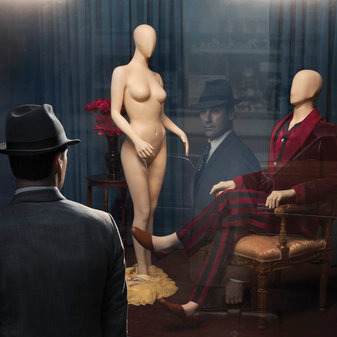 The newest Mad Men ad features Don Draper's wistful reflection centered between two mannequins: one in men's pajamas, sitting in regal repose, and the other a nude female form, standing with what looks like her dress around her ankles. What does it mean? "This is a dreamlike image," Matt Weiner told the Times. "[It's] a nonverbal representation of where my head is at and where the show will be ... By the end of the season, I guarantee you'll know what it is about." Does that mean it's about Don's damaged ideas about femininity and parterning, and how he likes to use advertising (in this case, a display window) as a projection of his fantasies, and how the show uses said projections to explore the male gaze and the damage it can wreak? Probably!